Thomas and Friends: The Great Discovery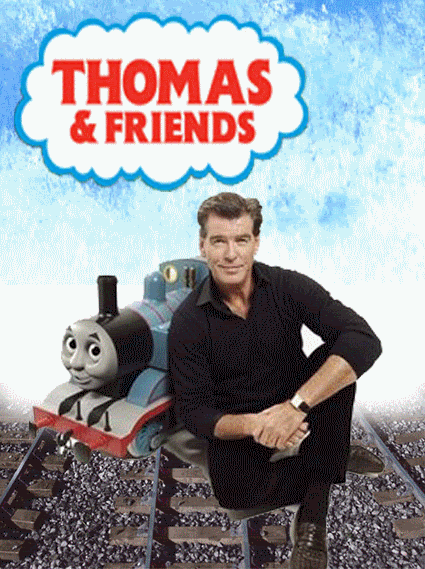 What it is: Thomas the Tank Engine is making tracks again in this new full-length movie on DVD. And there's a new narrator: Pierce Brosnan! DVD extras include a singalong song, games and an interview with Brosnan.
What it's about: Thomas puffs upon a great discovery — a town that time forgot. The cheeky blue engine gets to be in charge of getting the town restored in time for the big Sodor Day celebration. When Stanley, a kind, shiny steam train, arrives on the island, Thomas feels he's no longer needed. But in the end, Thomas and Stanley find out just how much each needs the other.
What the kid thought: Our 5-year-old tester has been on board with Thomas since toddlerhood, and this DVD was no exception. He wondered aloud about some poor choices Thomas made, and he especially liked Stanley (and wanted to add him to his collection). What the parent thought: I'll always have a soft spot for Thomas and his fellow track stars. I enjoyed the movie's message about teamwork and the kicky, revamped version of the Thomas and Friends theme. Brosnan shines as the narrator, bringing warmth to the characters and the story. On the right track, indeed.
Get it: at amazon.com, $17.99